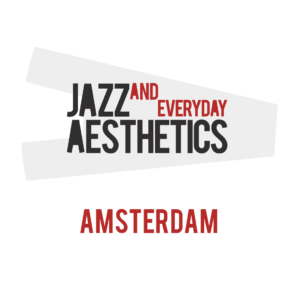 Experiences
"It's not just that music is everywhere" writes Simon Frith, "but that all music is everywhere. Works composed for specific secular or religious occasions…can turn up as if at random on TV commercials and restaurant tape loops. There's no longer any necessary connection between the occasion for making music and the occasion for listening to it."[1] Taking place on Saturday 2 September 2017,  at The Conservatorium van Amsterdam, in this workshop, we explore some of the ways in which the aesthetic values we identify with jazz relate to our encounters with music in everyday contexts such as watching television, hearing it in a shopping mall, or listening to it on headphones while you run. What happens to our understanding of the music when we encounter it in this way? How does its circulation as background music or as ambient sound transform our sense of being in a place? How are these everyday encounters with jazz bound up in the structures of our social lives?
[1] Simon Frith, "Music and Everyday Life," Critical Quarterly, Volume 44, Number 1 April 2002, p.37

Keynote Address
Professor Ron Radano
Ron Radano is Professor of African Cultural Studies and Music at the University of Wisconsin-Madison, USA.  He is presently in the final stages of work on an overarching theoretical and historical study of black musical value.  He coedits the series, "Refiguring American Music" (Duke) and Chicago Studies in Ethnomusicology.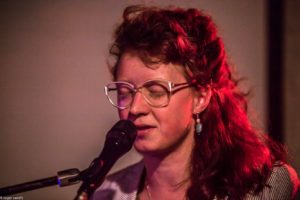 A strong voice, a few effects and loop-stations, a glockenspiel, a piano, some percussion instruments and one creative mind. Alone on stage, she creates musical labyrinths, takes you on a sightseeing trip through singer songwriter and indie-pop, and on the way surprises you with improvisation and interaction with her surroundings. "Singer Sanne Huijbregts has the tendency not to please but to stay true to herself." - Maarten van Heuven for Vrije Geluiden
Jazz and Everyday Aesthetics
Amsterdam Workshop in Partnership with the University of Amsterdam
September 2, 2017
Conservatorium van Amsterdam
Venue TBC
Oosterdokskade 151, 1011 DL Amsterdam